a Rafflecopter giveaway
Congrats, Shauna
! Rafflecopter have chosen you to receive an e-copy of
Tangled Tides
by Karen Amanda Hooper!
An email will be sent your way to confirm this arrangement. If a response isn't given within a week, another winner will be chosen.
Some Notes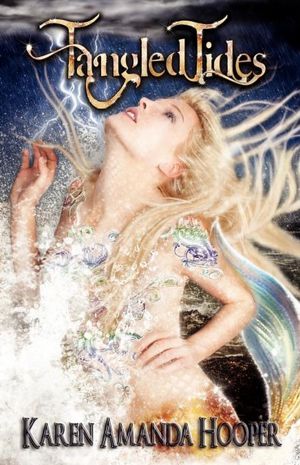 Also, thanks for everyone who entered but didn't win! The turnout was surprisingly high, with over fifty entrants. This guarantees another giveaway in the near future, so stay turned for Thanksgiving and early December!
More hops are soon. I promise.
Also, there's an ebook vault I'm stocking up. The more people that enter, the more clout I can use to pull connections. Soon, bundles will be available for you guys, on both the fiction and non-fiction sides. Fun, isn't it?
If you still want
Tangled Tides
,
you can buy it at Amazon and Barnes and Noble
. Here's a summary:
Yara Jones

doesn't

believe in sea monsters—until she becomes one.




When a hurricane hits her island home and she wakes up with fins, Yara finds herself tangled up in an underwater world of mysterious merfolk and secretive selkies. Both sides believe Yara can save them by fulfilling a broken promise and opening the sealed gateway to their realm, but they are battling over how it should be done. The selkies want to take her life. The merfolk want something far more precious.

Treygan, the stormy-eyed merman who turned Yara mer, will stop at nothing and sacrifice everything to protect his people—until he falls for Yara. The tides turn as Yara fights to save herself, hundreds of sea creatures, and the merman ...
YOUR TURN: What kind of items do you want to be seen given away?
PS:
I've already said
earlier today
, but if you're of age and an American citizen, don't forget to vote tomorrow!